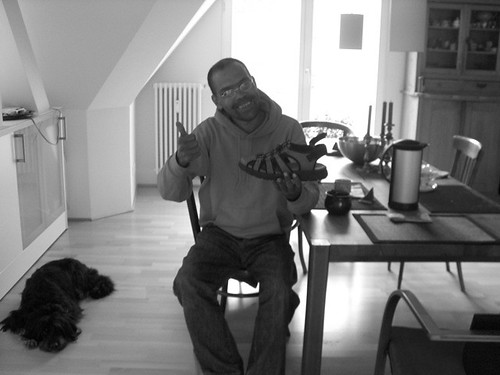 This is a photo of my good old friend Daniel. He died in 2011 and it was the hardest day in my life. I uploaded this photo because I never want to forget him. I believe he would allow me to do this even if I never upload photos of other people. I am crying every time when I think about him. He was a so friendly and nice person so we all should always remember to take care of each other. Daniel, I love you!
All sizes
Small (SHA1: 225623b4424b8d803aebd94d1dbc159d737bd877)
Medium (SHA1: 31e21f26838dda585dbeacec51984ab4998d1d81)
Original (SHA1: 9b67c6191193ac9d1c2a588bf1f5a38e082e61db)
License
This photo is licensed under a Attribution-NonCommercial-ShareAlike 4.0 International (CC BY-NC-SA 4.0) license. Please contact me if you want to use this photo for commercial purposes.