SNES Gamepad 2.4GHz USB Wireless NoName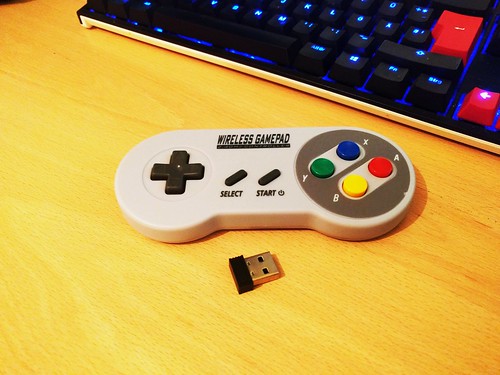 The SNES gamepad exactly like the original except that it is connected wireless using a 2.4GHz USB dongle. Very nice to play with on a RaspberryPi because of the easy configuration.
All sizes
License
This photo is licensed under a Attribution-NonCommercial-ShareAlike 4.0 International (CC BY-NC-SA 4.0) license. Please contact me if you want to use this photo for commercial purposes.
Permalink: https://hanez.org/photo/3ce0b99f/