SEGA Gamepad 2.4GHz USB Wireless 8BitDo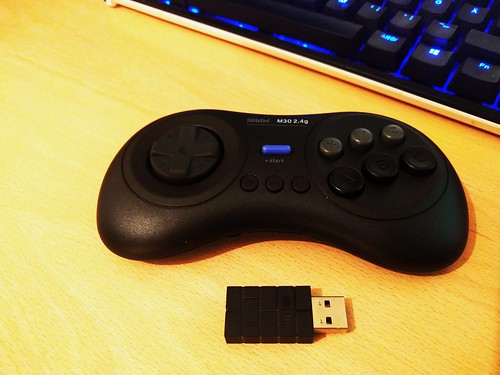 Very hight quality 2.4GHz USB dongle based SEGA gamepad from 8BitDo. Would be my favorite but for Nintendo games I prefer a pad with less buttons. But this pad is really awesome. So for playing "Sonic the Hedgehog" this is my first choice.
All sizes
License
This photo is licensed under a Attribution-NonCommercial-ShareAlike 4.0 International (CC BY-NC-SA 4.0) license. Please contact me if you want to use this photo for commercial purposes.