Music
The harder the sound, the nicer the people!

I am producing electronic music since 1995 starting with the age of 15 years. I love it! Since I as a child in the very early nineties started listening to music from Gary D. (My first vinyl was U.N.I.T.), Paul Elstak, Phuture, Steve Mason, LFO, Dave Clarke, Orbital, Mate Galić, Aphex Twin, Westbam, Mouse on Mars, Sven Väth, RMB, Hardfloor, Carl Cox and many more, I wanted to produce Techno.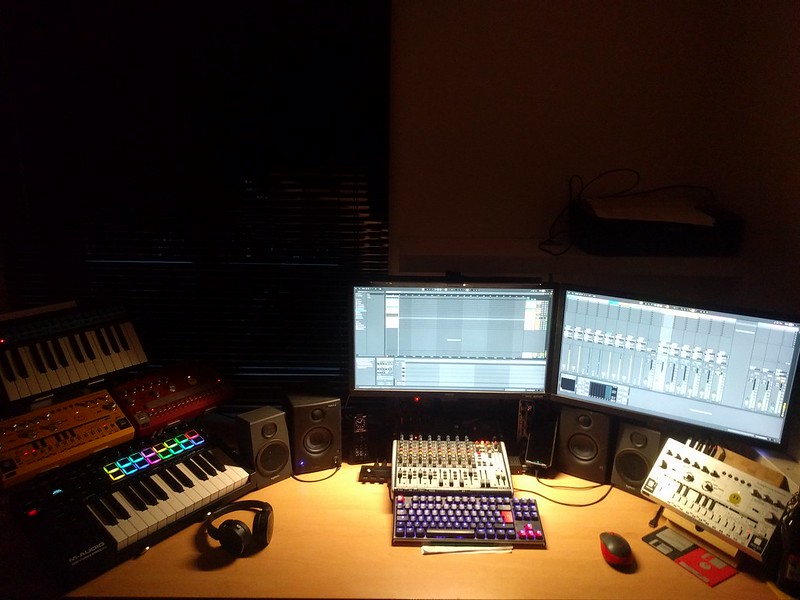 BTW: I love Arpeggiators and 24dB lowpass filters... :D
My Setup
3 QUASIMIDI "The Raven" (My first synthesizer in 1995, two with MAXX extension)
1 NOVATION "BassStation" keyboard edition (Just the best analog bass synthesizer)
2 Behringer "TD-3" (Very awesome Roland TB-303 clone. I want the TD-3-MO too... Everybody needs a 303 (Fatboy Slim))
1 Behringer "RD-6" (For getting a bassdrum, snare and hihat fast it is very useful, not very special. I prefer samples when using drums.)
1 M-AUDIO "OXYGEN PRO 25" Keyboard (I need a 37 keys edition in the future, Launchkey maybe...)
1 Behringer "XENYX X1622USB" Mixer and USB audio interface (I need a second or bigger one)
1 Behringer "U-PHORIA UMC204HD" USB audio and MIDI interface (Good to have two audio interfaces)
Ableton Live 11 (The best DAW I have ever used after my good old Atari running Cubase)
Audacity for sample analysis and editing
Ardour for audio recording and mastering
A small collection of VST plugins (Instruments and effects. A list of my used VST plugins will follow ASAP...)
Tons of samples (Mostly drums like TR-505, TR-606, TR-707, TR-808, TR-909, CR-78 etc...)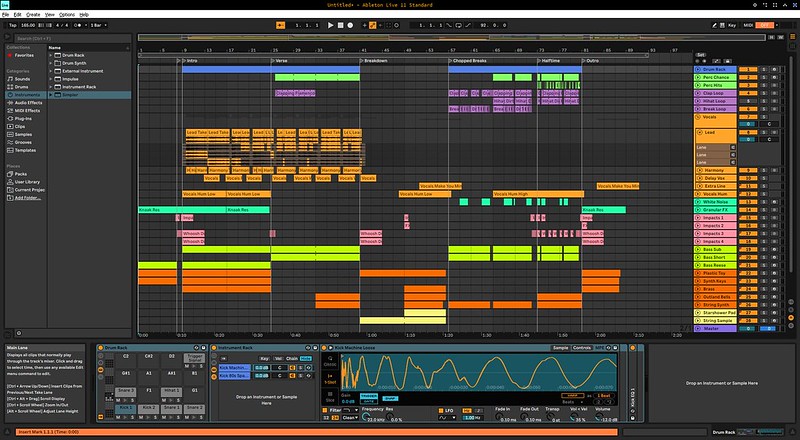 This all runs using a Linux based operating system (I use Artix) as the central interface! Ableton (No free and open solution makes it possible to be so creative - Sorry for saying that but it is the truth) works without any errors using Wine and WineASIO drivers using the JACK Audio Connection Kit which provides a professional sound server API and pair of daemon implementations to provide real-time, low-latency connections for both audio and MIDI data between applications...
Ardour is a very nice DAW but it is focused on recording of audio not MIDI (I use Ardour for audio recording and mastering). I wanted a solution that is working like Cubase on an Atari computer and Ableton is it!
I will not comment on any other open or proprietary software here. No other software fits my needs! Another benefit is that I can use Windows 64 bit VST plugins - for Linux compiled VST plugins are very rare and it would stop me from being productive when using a Linux compiled VST host.

G.B.I. aka H4N3Z & O.C.P. - Made in the 90's
The great Escape
Life
H4N3Z - Made in the 90's
Groove Attack
Dream Frequencies
The great Escape (Remix)
02 (No Name)
03 (No Name)
05 (No Name)
06 (No Name)
More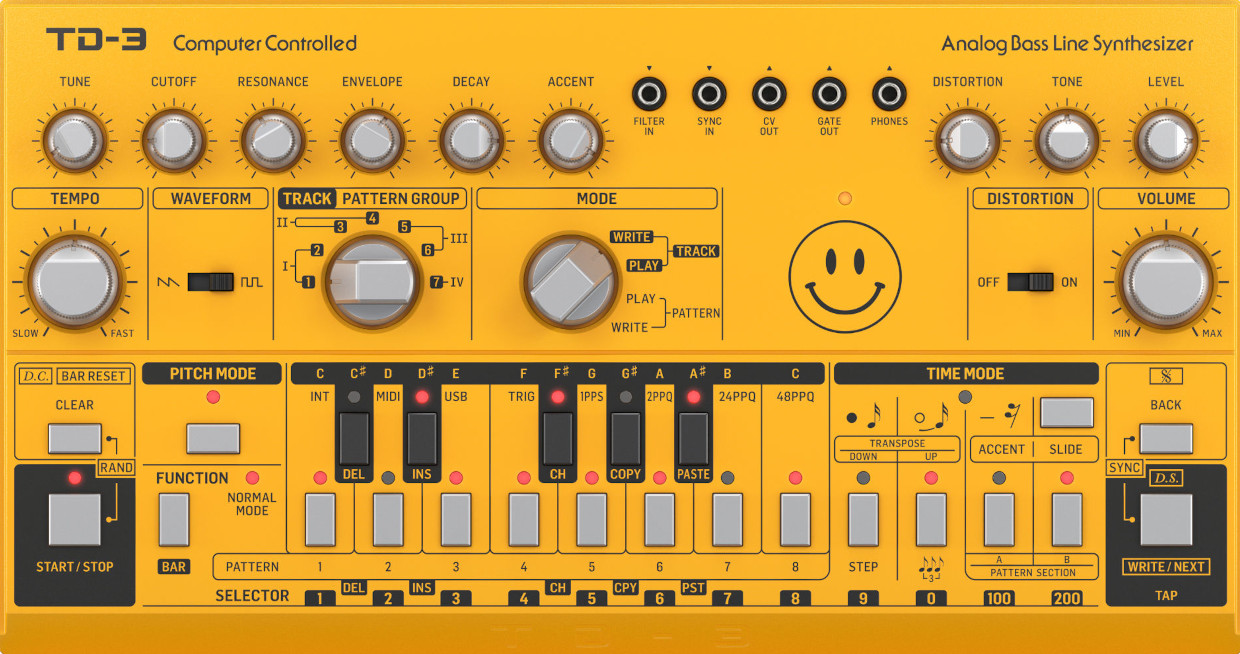 Listen, download and like or comment all tracks at SoundCloud. In the future maybe all tracks will be listed here with direct download link to this server but for now the base is SoundCloud.
License
Copyright © 1995 - 2022 Johannes Findeisen for all songs. You are not allowed to use any of these songs without permission except for private use. This also means playing these songs in public events is not allowed nor playing them in DJ mixes of any kind. Just contact me and ask for permission!