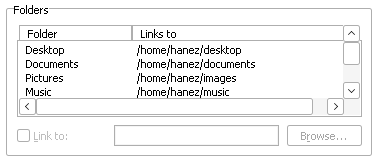 Since I am using some applications that are only available for Windows operating systems I decided to use Wine instead of dual booting. I do 100% of my work on Linux based systems and it's annoying to reboot every time I need or want to run some .exe files. Using Wine many applications and games are working as expected without any errors. The only thing I did using "winecfg", to make it comfortable for me to use, was to map some Windows folders to some folders in my $HOME directory for making it easy to share files among applications and set my OS version to Windows 10.
I will post more information about my use case in some days... ;)
Ableton Live 11 Standard runs without any problems on Linux using Wine. I tried the trial before buying but couldn't find anything that is not working properly. I will mostly use it as a MIDI sequencer and for audio recording but even software instruments and effects are running like a charme - even some VST plugins are working properly.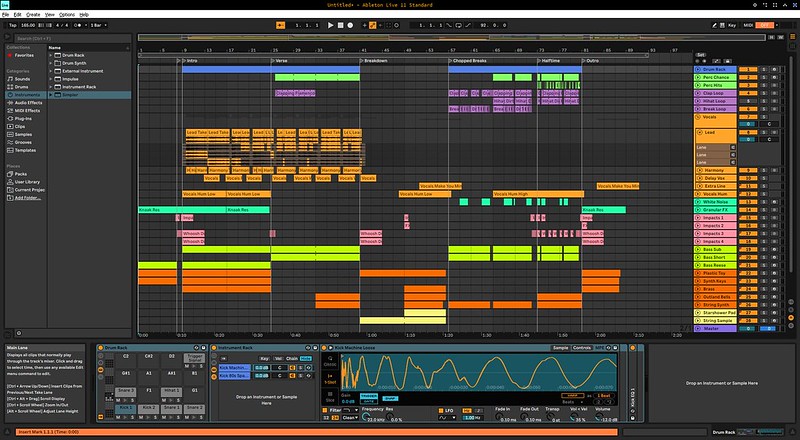 Below you can see how I am accessing "drive C:\" from my desktop... My magic symlink... :D
hanez@jupiter ~ # cd C:\\
hanez@jupiter C:\ # pwd
/home/hanez/C:\
hanez@jupiter C:\ # echo "?"
?
hanez@jupiter C:\ # cd
hanez@jupiter ~ # ls -l C:\\
lrwxrwxrwx 1 hanez hanez 26  3. Mai 20:06 'C:\' -> /home/hanez/.wine/drive_c/
hanez@jupiter ~ # echo ":)"
:)
hanez@jupiter ~ #
BTW: Many years ago I already played games using Wine. Here is a screenshot of Command and Conquer Red Alert 2.
[UPDATE]: I needed to install some fonts to make some VST plugins to work. I used winetricks for that and just installed all available fonts but I think it should be enough to only install "corefonts", but I don't know.
I want to show you a device I got last year. I never played a lot with it but now I had a sleepless night and played a lot. It really is a lot of fun.
It is a PocketGo game emulator and now I have all my favorite games right in my pocket to play everywhere... ;)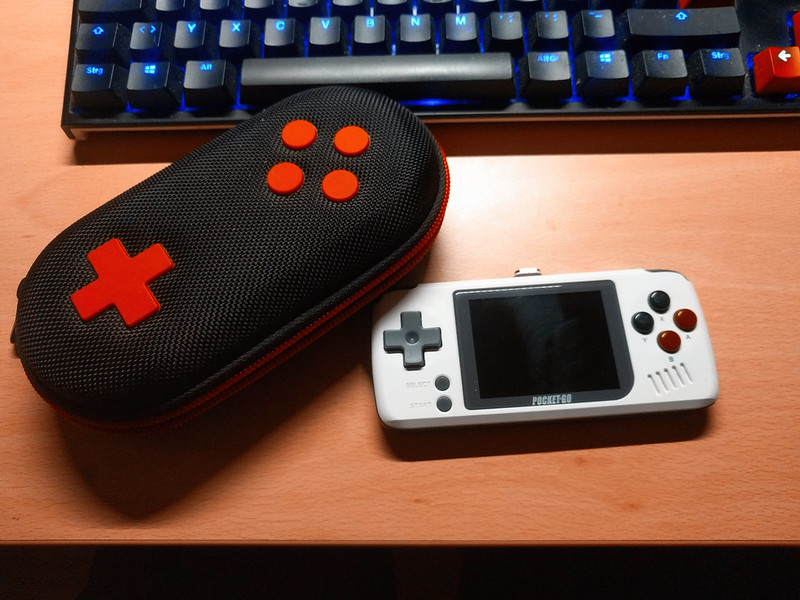 I don't know if you can buy it somewhere nowadays (I can not find any offer) because there is a new version available. But I believe the new version is as much fun as this device is.
Because I buyed it for travelling I also buyed the wonderful case for it you can see on the left. In this case is enough space for a USB charger and some cables.
Since I like these old retro games very much, this was exactly the right purchase.
There are a lot of retro handhelds available on the net. I don't know which one is the best one but I just payed about EUR 35.00 and that was a very good price for this quality.
Too sad that I could now find any useful link for you in the net, you need to search for "PocketGo" to find more information. The are many good sites out there so will find all the you need to know. Mostly sites with newer devices are available but as I said before... these will make you have fun too and they are not much more expensive.
Specification:
CPU: Allwinner F1C100S
RAM: 32MB
Screen: 2.4" IPS 320x240 (tempered glass)
SDCard: supported up to 128GB for game storage (no games preloaded)
Port: TV-out, Headphone Jack, MicroSD card slot
Battery: 1000mAh
Update: Uh, I found this device for a price of about USD 35.00 available on the net right now but I do not want to link to some online shops. If you search a bit, you will find it! Just search for "PocketGo 1"... ;). Btw. this site has a lot of more information.
Have fun! :)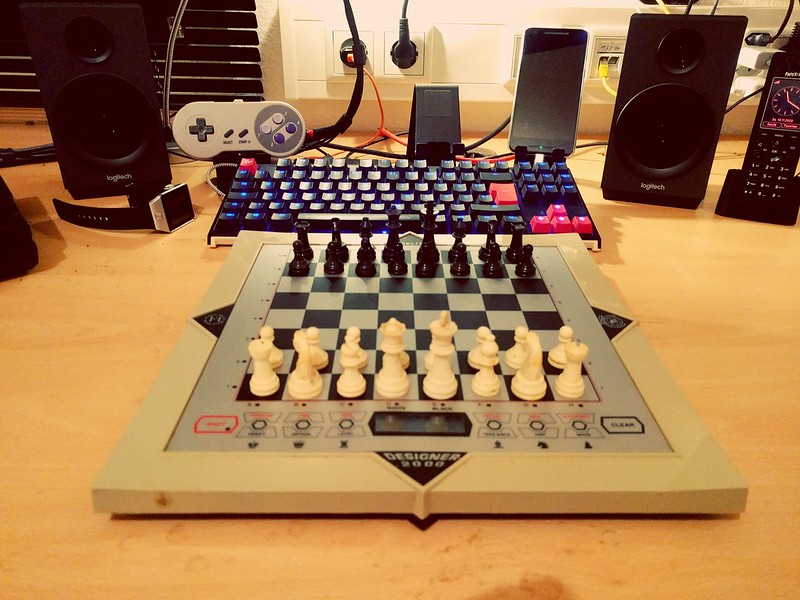 I found this chess computer from 1988 at my parents home some days ago. Since the Corona virus I need some things to do and knew about this device was at some place. It is a FIDELITY DESIGNER 2000 DISPLAY which is a really cool device. It was not used for about 25 years but it still works. Now I can start playing chess. In my youth I played a lot with my brother so I know how to do but I believe I have to learn a lot.
The challenge is to beat this device... :) Now winter is coming and I will have a lot of time to go on. I will report my results here - next year!
As an IT engineer I am always impressed about what great devices were developed so long time ago.
Some specs:
Type: 8 Bit
Speed: 3 MHz
RAM: 8 KB
ROM: 32 KB
Pages