Wednesday, January 25th, 2012

ACTA is one more offensive against the sharing of culture on the Internet. ACTA (Anti-Counterfeiting Trade Agreement) is an agreement secretly negotiated by a small "club" of like-minded countries (39 countries, including the 27 of the European Union, the United States, Japan, etc). Negotiated instead of being democratically debated, ACTA bypasses parliaments and international organizations to dictate a repressive logic dictated by the entertainment industries.
ACTA would impose new criminal sanctions forcing Internet actors to monitor and censor online communications. It is thus a major threat to freedom of expression online and creates legal uncertainty for Internet companies. In the name of trademarks and patents, it would also hamper access to generic medicines in poor countries.
More on ACTA:
Monday, December 19th, 2011

I updated my Firefox extension for searching the Leo.org database some minutes ago. I added no new features, just made it compatible to the newest versions of Firefox.
You will find the Download here. In some days it will be available at https://addons.mozilla.org/en-US/firefox/addon/leo-search/.
Have fun… ;)
Posted in: opensource
Tuesday, December 13th, 2011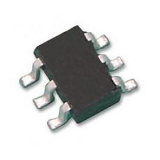 I got some samples from MAXIM some few days ago. Since I was busy studying other stuff I had no time to give them a try. Today I tried the DS1626 Temperature Sensor.
It was very easy to setup in the Arduino environment using the SoftwareSerial library. One problem I had was, that I was not able to write the temperture to my LCD display. I could not figure out why this happens. The LCD code didn't worked anymore when including the SoftwareSerial header without using any functions of it…
Another problem for me was, that the DS1626 is being delivered in a SOP8 package and I for the first time needed to solder SMD. I used an adapter for SOP28 to DIP28 conversion because I wanted to place the IC on my breadboard. I soldered it successful and it worked right out of the box… ;)
Posted in: DIY, electronics
Tuesday, December 13th, 2011

I am lucky to say, that my PHP extension for using Smart Cards based on the winscard API was successful released on pecl.php.net. It is designed for the use with the wonderful project PCSC-Lite for *nix. Since PCSC-Lite is implementing the API compatible to the PC/SC standard it should be possible to compile this code on other operating systems too.
I have created this extension in 2010 but needed to clean it up and do some long term tests. It runs nicely on some machines and now you are able to do Smart Card terminal prototyping using PHP. I am using this extension to run Smart Card devices on the server side for enabling communication with Secure Application Modules (SAM) / Hardware Security Modules (HSM).
The name of the extension is "pcsc". There is only a small subset of the API implemented but for most things this is enough. I will implement the full API at any time.
More information:
To checkout the code you need to execute the following command:
svn checkout http://svn.php.net/repository/pecl/pcsc/trunk pcsc
Thanks to the PHP developers who helped me doing this step and for commenting my code.
Posted in: opensource, smartcards
Sunday, December 11th, 2011
I added my LM35 Temperature Sensor to my Arduino again and added a display to show how hot it is… ;)
I have used the LM35 already some month ago; It is a very easy to setup device.
Here is my Code:
#include <LiquidCrystal.h>

LiquidCrystal lcd(12, 11, 5, 4, 3, 2);

float temp;
int tempPin = 0;

void setup() {
  lcd.begin(16, 2);
  lcd.print("Temperature:");
}

void loop() {
  temp = analogRead(tempPin);
  temp = temp * 0.48828125;
  lcd.setCursor(0, 1);
  lcd.print(temp);
  delay(1000);
}
Some other sources:
Have fun with it… ;)
Posted in: DIY
Pages
Tags
Account ACTA Amsterdam Android App Arduino Arm Attiny Automation Avr Beach Board Book Bootstrap Circuit Clouds Code Community Cross Css3 Cyanogen Denhaag Denmark Desaster Deutsch Device Distribution DIY Dotnet Electronics Embedded Extension Extension news Firefox Foo Fosdem Freedom Freifunk Friends internet Fun Games GCC Gentoo German Git Gnoduino Hamburg Header Hello Holiday Host Howto HTML Html5 Httpd Internet Irc Jabber Javascript Keitum Kernel Language Lcd Led Lego Leiden Leo Leo-search Life Linspector Linux Madurodam MariaDB Matrix Mindstorms Minimal Mirror Mobile Monitoring Moon Music Mysql Nagios Nas Netduino Netherlands Network News NXT Ooc Openmediavault Opensource Openwrt Patents Pcsc Petition Photo Photos Php Politics Programming Python Question Recovery Robotics Rsync Sabayon Scheduler Scm Sensor Server Service Shell Simulation Smartcards Snow Soap Society Software Starwars Static Sun Sweden Sylt Techno Telemichel Toolchain Translation Vpn Website Wget Wine Wiring Wordpress Wsdl Xmpp Zsh Zynk